Since the eighties rafting has increased in popularity in our region. Today there several locations and difficulty grades available to choose from in the area.
The two closest rivers for enjoying rafting are the Schwarzenbach and the Avisio river.
We can arrange all the necessary equipment for you. The only requirement is that you have a minimum level of fitness.
For more information please call: +39 0471 887 103 or +39 339 138 89 01
News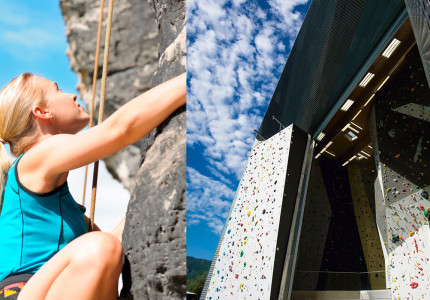 Rock climbing in nearby Trodena.
Only 4km away from our house and within the "Trudner Horn" Natural Park you can enjoy rock climbing in a fantastic open space arena purposely built and adapted for this type of activity; climbers can choose between natural limestone rocks and artificial climbing walls. The arena is divided between two sectors; one lower, easier sector […]