Two of South Tyrol's most famous attractions are the Messner Mountain Museum as well as the Oetzi Museum.
We can organise a day trip to the main city of Bolzano where the Oetzi Museum is located; you will also see the city's cathedral, the large pedestrian area in the old town where you'll enjoy lots of other attracions, shops and restaurants.
Alternatively we can take you to Merano (South Tyrol's second city) where, amongst other attractions, you will visit world famous mountaineer Reinhold Messner's museum.
For more information please call: +39 0471 887 103 or +39 339 138 89 01.
News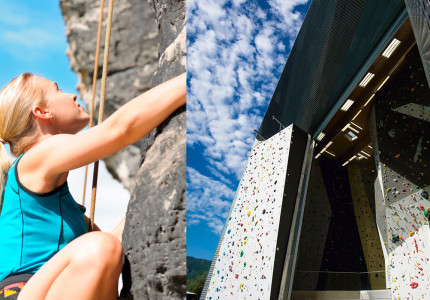 Rock climbing in nearby Trodena.
Only 4km away from our house and within the "Trudner Horn" Natural Park you can enjoy rock climbing in a fantastic open space arena purposely built and adapted for this type of activity; climbers can choose between natural limestone rocks and artificial climbing walls. The arena is divided between two sectors; one lower, easier sector […]